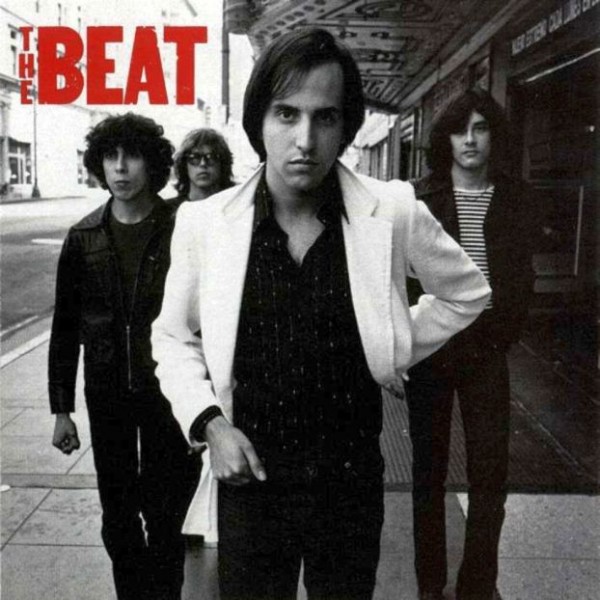 Description:
The Beat was one of the first records from the emerging new breed of rock & rollers to be released on a major label. Concentrating on jangling, Byrds-like guitars, terse, catch-and-hold choruses and lyrics which addressed everyday concerns, the record defined the kind of skinny-tie power-pop essayed by colleagues like the Knack. Unfortunately, coming on the heels of the backlash accorded that group, and with radio still mostly resistant to this new wave of bands, The Beat never gained the big success they deserved…
Formed by Paul Collins, former member of the legendary NERVES with Jack Lee and Peter Case. He moved to San Francisco after the Nerves split where he met restof the Beat members (Steven Huff, Larry Whitman and Michael Ruiz). Turned onto legendary promoter Bill Graham for management they went on to tour with the likes of the Police, the Jam or Joe Jackson before getting signed to Columbia for whom they recorded this album in 1980.
This album has been remastered for CD by original producer Bruce Botnick and includes an extra added bonus cut, "There She Goes", recorded at the same time as the first album but placed on the Caddyshack soundtrack. The record sounds right at home against the backdror of 60s/70s pop punk tribute bands like The Posies, The Odds, Pooh Sticks, Redd Kross and Green Day, proving Paul Collins deserves his place alongside such influential tunesmiths as Alex Chilton and Dwight Twilley.
Track Listing:
1. ROCK N ROLL GIRL
2. I DON'T FIT IN
3. DIFFERENT KIND OF GIRL
4. DON'T WAIT UP FOR ME
5. YOU WON'T BE HAPPY
6. WALKING OUT ON LOVE
7. WORK A DAY WORLD
8. U.S.A.
9. LET ME INTO YOUR LIFE
10. WORKING TOO HARD
11. YOU AND I
12. LOOK BUT DON'T TOUCH
13. THERE SHE GOES