BIPOLAROID "PAINT IT BLACKER"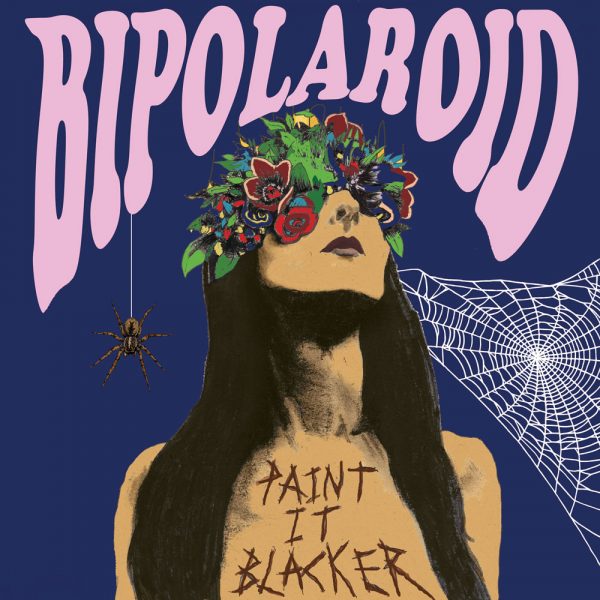 Track Listing:
1. In My Cave
2. Cosmos To Cosmos
3. Roky Mtn Hi
4. Back In The Old Black
5. Superb Owl
6. Sacred Geometry
7. 5D Printing
8. (I'm Not) Your Puppet
9. Triple Rainbow
10. Fake Pretend
11. Hummingbird
In Bipolaroid's 17th trip around the sun, or 5th full-length album, Paint It, Blacker (Get Hip Recordings), the group has returned full circle. With the reimaged collaboration of founding contributors singer/songwriter Ben Glover and multi-instrumentalist/arranger Ben Sumner, Paint It, Blacker brings us to a different timeline of what an estranged follow-up to their 2003 debut, Transparent Make-believe may have sounded like.
Whereas in a post-truth, post-fiction society; objects do not appear as they seem, colors or lack of are not what they once were, or their meaning has somehow changed; Paint It, Blacker ponders whether to wallow in this indefinite darkness or flee to cave dwelling, fake pretend or reject the new black.
"Bipolaroid's fifth full length album continues the band's 17-year exploration of their self-described "delta-psych" sound with 11 new tracks that fuse pop song structure with kaleidoscopic jams. Their particular brand of psych rock blends Syd Barrett-era Pink Floyd with proto-punk and indie rock influences, for a sound that's at once modern and familiar. "Back in the Old Black" showcases singer-songwriter Ben Glover's knack for melody, and "Sacred Geometry" dials in Ben Sumner's keys for maximum freakout. At times, Paint It, Blacker feels like an Elephant 6 Collective record lost in the late '90s that should have been released sometime in between Dusk at Cubist Castle and Circulatory System. There are also moments of pure Guided By Voices-style pop mini-explosions, as on the eight second "Superb Owl." But in spite of their many influences, Bipolaroid have carved out their own neo-psych niche—rough and raw, pretty and melodic all at once. The band will be throwing a release show for Paint It, Blacker October 18 at BJs with Planchettes and Silver Synthetic opening."
– Nick Pope | Antigravity Magazine