DELMONAS, THE "DO THE UNCLE WILLY"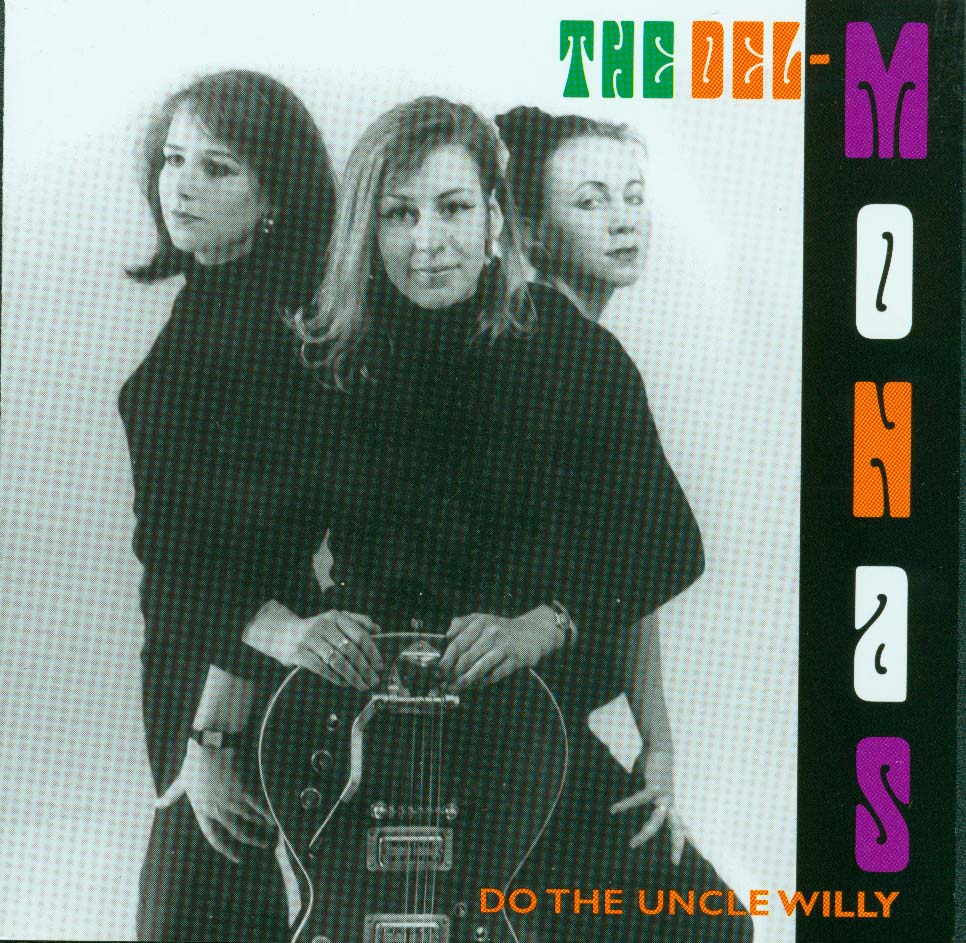 Description:
Remarkable neo-'60s female vocals and f-hole guitar by The Delmonas! Out of print for several years, this Delmonas collection was originally released by Skyclad Records in the mid-'80s and preceeds Thee Headcoatees et al in bringing to the USA the unique and always brilliant raw garage of the Billy Childish saga. Get Hip has rescued this garage pop gem and re-releases it with brand new artwork and mastering right at the peak of the new garage movement so the masses of White Stripes fans can get a peak at one of the albums that influenced them in the first place.
If released two dozen years earlier, Uncle Willy would probably have generated a few Top 40 singles, would have contributed cuts to several numbers of the Nuggets series, and would today be getting exactly the same degree of airplay on stations such as WFMU and WMBR. Such is its perfection. The musical influences in Do the Uncle Willy cover a wide span between psychedelia and rockabilly, running from Lesley Gore to Link Wray, with nods to more obscure sources like Ennio Morricone's Spaghetti-Western themes, the Zombies, Seeds and the Easybeats (and a very close listen will disclose what might be Cramps and Dead Boys riffs). However, what most characterizes Uncle Willy is that it's a clean synthesis, and clearly not imitation. Thus, "Jealousy" isn't a Monkees rip-off, though the Monkees might have done a rather fair job with it. "Lie Detector," which the Milkshakes turned into a Lennon anti-tribute, is here played for straight blooze-crunge.
Track Listing:
I Feel Alright
Heard About Him
Farmer John
Can't Sit Down
Uncle Willy
I Feel Like Giving In
Dangerous Charms
Black Ludella
I Did Him Wrong
Jealousy
Lie Detector
I've Got Everything I Need
That Boy Of Mine
Delmona, The Temptress Of Love
Fore more information about the Delmonas, visit them online at: http://www.myspace.com/lesdelmonas