FLESHTONES, THE "BLAST OFF! WITH…"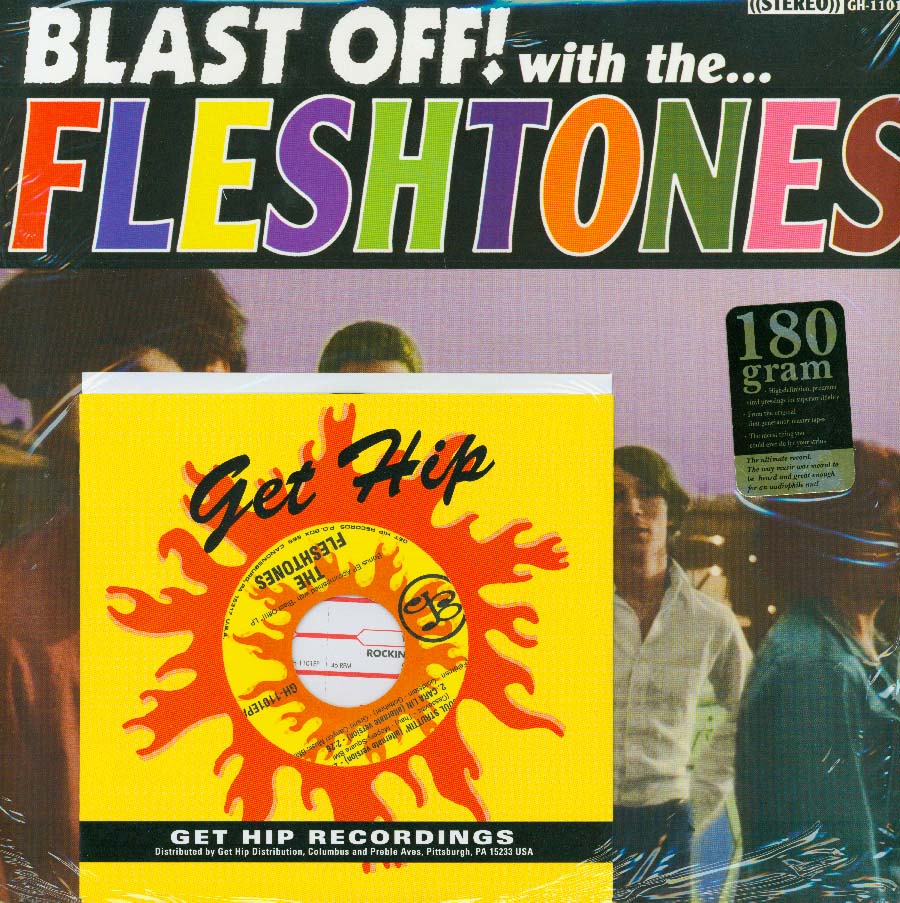 Description:
"I really like The Fleshtones.  Are reporters supposed to be impartial? Forget it. Let me turn psychic for a moment and predict: Anyone who is a fan of cool stuff is going to go WILD for The Fleshtones." — Miriam Linna, New York Rocker, October, 1977
New York 1978 milestone debut album by the kings of rhythm! Featuring hit songs and classic soulful pop tunes like "BYOB," "Soul Struttin'" and "American Beat" — yeah, the one featured in the Tom Hanks film, Bachelor Party. This album is hook-happy teen rock 'n roll meets soul stomp!  With introduction/liner notes by Miriam Linna. **Includes bonus 7″ of alternate takes of "Soul Struttin'," "Cara Lin" and "Rockin' This Joint" with accompanying juke box strips!
Track Listing:
BYOB
Critical List
Shadowline
American Beat
Cara Lin
Watch Junior Go
Atom Spies
The Way I Feel
Comin' In Dead Stick
Judy
Soul Struttin'
Rockin' This Joint
Rocket USA
For more information on the Fleshtones, visit them online at:  or http://www.myspace.com/fleshtones