MAGIC CHRISTIAN "TURN UP THE HEAT/TOMORROW NEVER COMES"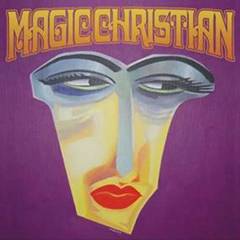 Description:
San Francisco's Magic Christian are an all-around supergroup: Flamin' Groovies Cyril Jordan's distinctive guitar sound and riffs are ever-present in these two original tracks that are true gems of Garage-Rock. Blondie's Clem Burke
and Plimsouls' Eddie Munoz are the band's rhythm section extraordinaire and the band gets energized by the driven vocals of Paul Kopft.
Super cool original cover art features vintage painting by Cyril Jordan!