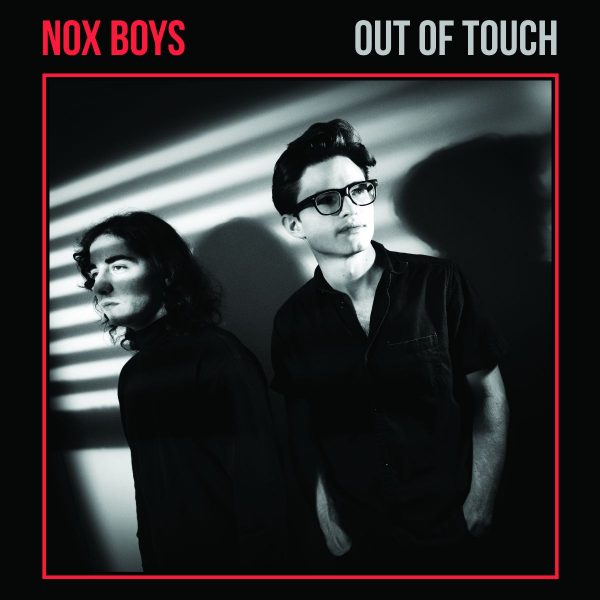 Track Listing:
1. Out Of Touch
2. Fire In Her Eyes
3. Sirens
4. One Thirteen
5. Got Something To Say
6. Don't Send Me No Flowers
7. Observatory
8. Fear Of Getting Old
9. The Word
10. Darlene's Gone
The Nox Boys recorded their first album ¾ as teenagers in high school with Producer Jim Diamond in one weekend. This time around they went full throttle to create a true GARAGE PUNK album: "Out Of Touch". With special guest appearances and production by Gregg Kostelich (The Cynics / Get Hip Records) on bass, and engineered by Pete Drivere (Blue Ash/Deadbeat Poets/Infidels), the album features a broad mix of psychedelia, pop, and punk elements…. "Out Of Touch" opens with title track written as an outlet for the frustrations of growing up in today's political climate and circumscribing a pathway of your own.
Both Pete Drivere (Engineer) and Gregg Kostelich (Producer) did a great job of getting the band into that zone of staying consistent and focused when it came to recording the songs in such a small amount of time. Most of the songs were done in one take. Overall, we're really excited to see the ways everyone has evolved. The result is an even tighter sounding record that shows off all of the NOX BOYS' strengths when it comes to composing and writing music.
"Out of Touch" comes five years after the band's self-titled debut. While that album was recorded on their first ever trip to a studio, during three days in Detroit, the new one took a little more time. They stayed relatively closer to home, recording at Ampreon Recorder, located in a former bakery in Youngstown, Ohio. "On the first record it seemed like we were just thrown into the fire," says Powers. "That's part of the energy coming out, as it was so spontaneous. This one is a little more refined."
– Mike Shanley | Pittsburgh Current