OPTIC NERVE, THE "LOTTA NERVE"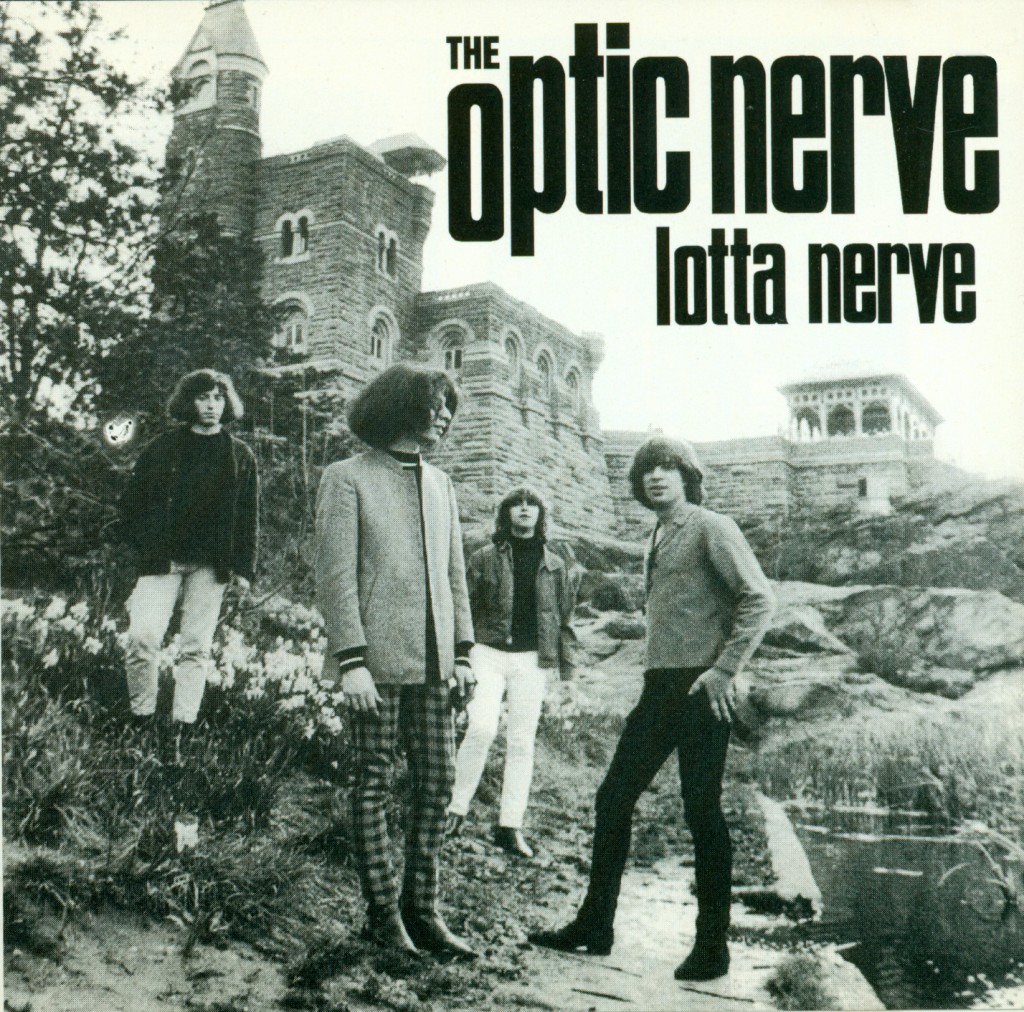 Description:
Get Hip is proud to announce the release of a compilation by New York City's The Optic Nerve. Titled Lotta Nerve, the project includes the band's two Cryptovision 45 EPs and seven unreleased originals.
The Optic Nerve was formed in 1985 by leader Bobby Belfiore along with Elan and Orin Portnoy and Ira Elliott. Elan and Ira left to be full time Fuzztones, and Tony Matura was brought in for the lifetime of the band on guitar and vocals. Drums were handled by Frank Manlin, Greg Clark and Ken Anderson during the Optic Nerve's duration and Tom Ward played bass. The band packed it in towards the end of 1988, but left behind a legacy of memorable live appearances and some incredible music.
This Get Hip compilation album contains  Optic Nerve's entire recorded output. All songs here are gorgeous originals, with a folk/rock sound that shimmers and sparkles. The songwriting is excellent across the board, with comparisons to Gene Clark, Emitt Rhodes and Michael Brown being easy to see. Certain songs jump out at the listener: "Like To Get To Know Her" with its breathtaking Byrds/Searchers-like harmonies, "Take Me" with the clever psychish opening and "I See The Truth" with its hooks and guitar lines.
The Optic Nerve was certainly a criminally overlooked band during the mid to late eighties. Certainly, this Get Hip release will rectify that; and if there's any justice in the world we'll hear more of the Optic Nerve in the future.
Track Listing:
Ain't That A Man
Mayfair
Happy Ever After
Take Me
Leaving Yesterday Behind
Same Way Too
Kiss Her Goodbye
What's She Tryin' To Do
What's Been Missin'
Like To Get To Know Her
She's A Drag
I See The Truth
The Girl With The Beautiful Eyes