PAUL COLLINS BEAT "RIBBON OF GOLD"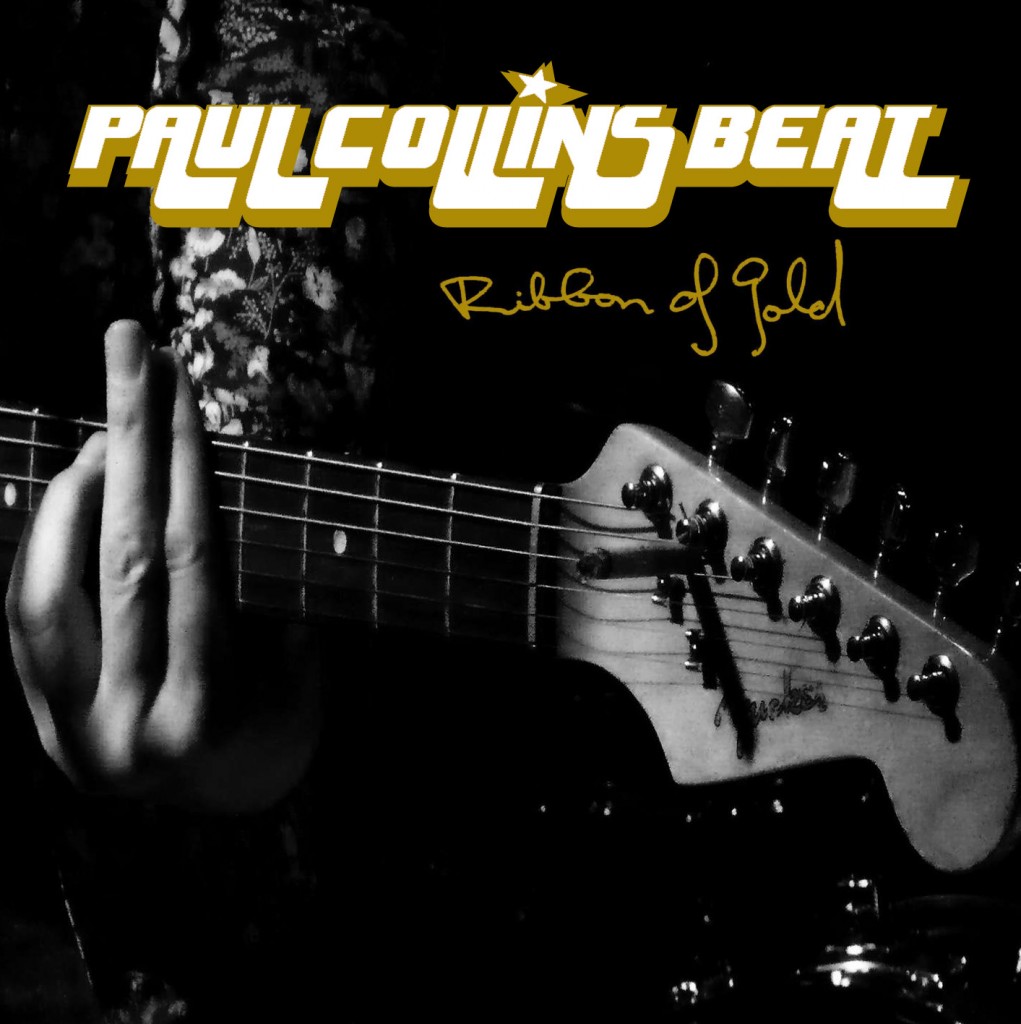 Description:
Ribbon of Gold, the new studio album from Paul Collins' Beat was produced by Chips Kiesby (Hellacopters, Nomads) and was recorded in Sweden. Ribbon of Gold features 10 new songs from pop's illegitimate son, Paul Collins. After a 12-year recording silence, Paul Collins re-surfaced with Flying High (GH-1138 LP/CD), recorded at home with his new comrade in arms, guitar slinger Octavio Vinck and what would become the start of his new Spanish band. Flying High was a simple affair sporting songs that spanned Paul's musical career and landscape. "We wanted to let the songs do the talking," says Paul, "I knew that there would be a lot of skepticism about me making a record after all this time, so I felt that the best thing for us to do was to present the songs in a simple unassuming way, plus without any real budget or producer I knew there would be no way to make a "Big Rock" record."
While performing at the Road To Ruins Festival in Rome, the band met up with producer Chips Kiesby, most known for his work with Swedish rock bands the Nomads and the Hellacopters. As Paul tells it, "Juancho, my manager and bass player, and I were hanging out backstage after the show when we saw this guy with bright red hair! I asked Juancho, "Who the hell is he?" Juancho said, "That guy is one of the best producers around!" I walked up to him and said, "Hi I'm Paul Collins wanna produce our next record?" And he said "Yeah!" Several months later the band was in Gutenberg, Sweden recording Ribbon of Gold. "Now I knew it was time to make the "Big Rock" record!" Says Paul about the recording, "I knew this was my chance to make a record with a big production, but I wanted it to be a record that we could play live, that kept it honest for me, Chips was the perfect producer, he knew the band, he was a fan of my early work and he knew how to bring my sound to tape!" The results are clear: one listen to Ribbon of Gold and it's obvious that Collins is as good as he ever was, the songs bristle with excitement, they rock, they roll and they showcase what is undeniably one of America's foremost talents.
Track Listing:
Hey DJ
Ribbon of Gold
I Still Want You
Without You
Big Pop Song
Falling In Love with Her
She Doesn't Want to Hang Around with You
Parlez Vous Francais?
Smile Boy
Flown Away
For more information about Paul Collins Beat, visit them online at:  or http://www.myspace.com/paulcollinsbeat