RATCLIFFE, MARTY "OR FOREVER (LIVE WITHOUT)/FRESH AS A SWEET SUNDAY MORNING"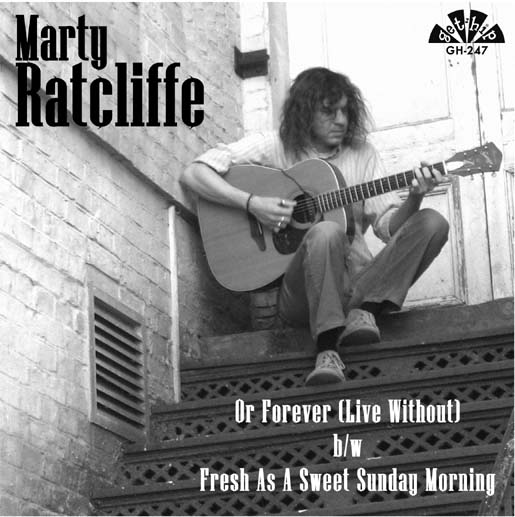 Description:
From his days with the Mystreated to the present times with The Higher State this is Marty's first solo venture. Stripped to the bare bones of voice, guitar, one mic and a tape machine comes two perfectly executed songs in their rawest form. Recently described as "deliciously catchy tunes. They are like breezy and sweet yet a little dark" and Marty himself couldn't agree more. Complete in it's 60's styled sleeve this 45 sounds like it was recorded back in the day…with pure honesty.
For more information about Marty Ratcliffe, visit him online at  The Higher State: http://www.myspace.com/thehigherstategaragepsych
Don't forget to visit the Band and Tour sections of our website for additional information on many Get Hip Bands.