VARIOUS ARTISTS "60'S BEAT ITALIANO"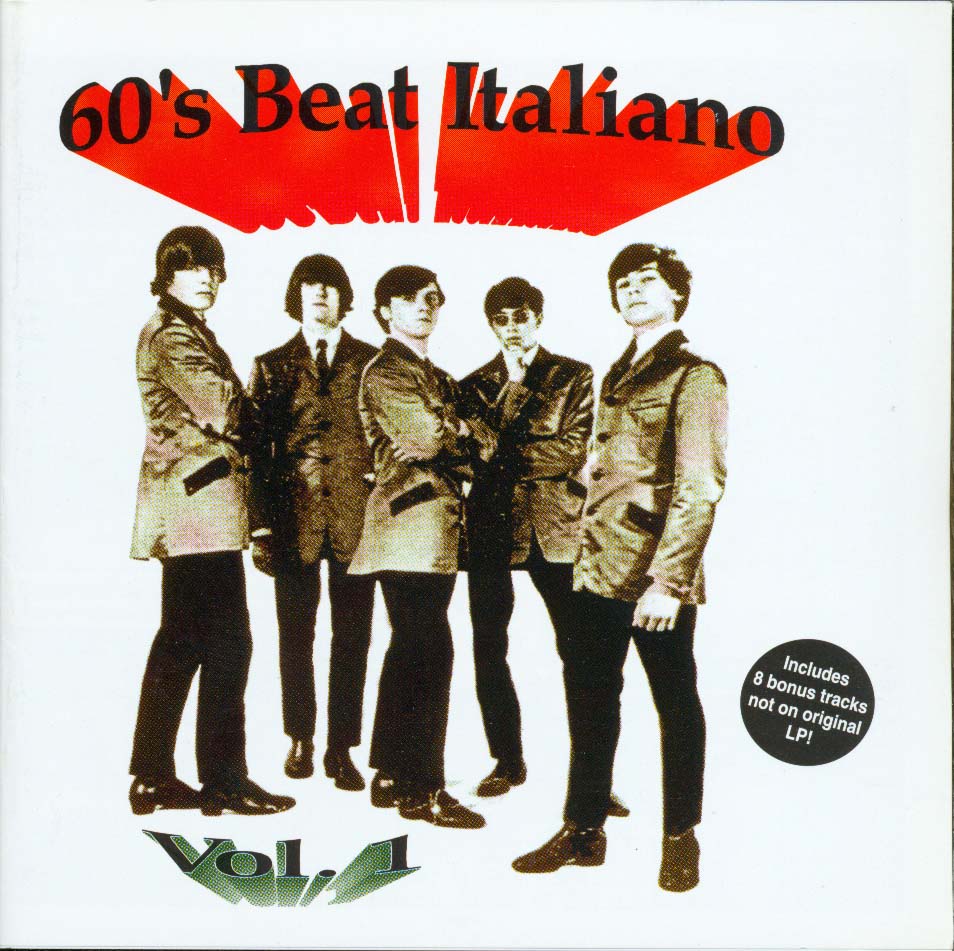 Description:
Great collection of '60s garage-punk and Beat from Italy! 26 total tracks that include 8 bonus tracks not on the original LP, issued as a limited pressing in the late '80s. In the mid 60's, Italy like many other countries throughout the world, had a music scene that seemed to spring up overnight with the advent of the Beatles.
Unlike scenes in Holland and Scandinavia, the Italian bands rarely had hits outside their own country due mainly to the fact that most of the bands sang solely in Italian. What a shame too, because as you'll discover with this album, they were every bit as good as bands from England, Holland and the United States. Through this series we hope to expose bands, that for one reason or another, never got the recognition they really deserved. Very informative liner notes and photos make this your mandatory text book for Italian Garage Rock 101. So flip on this disc and enjoy! Ciao baby!
Track Listing:
I Bisonti – Crudele
I Chewing Gum – Senti questa Chitarra
The Red Roosters – La Fina Vera
Noi Tre – Distruggimi
Gli Evangelisti – Un Ragazzo Di Strada
Gli Evangelisti  – Sensazioni
Le Anime – Il Tuo Ricordo
Hugu Tugu  – Fino a ieri
The Nightbirds – Nightbirds
I Cinque Monelli  – Balbettando
I Jaguars – Non Sei Sincera
I Condors – Lei Per La Vita
I Barrittas – Dusu Amigusu
New Dada – La Quindicesima frustata
I Profeti – Bambina Sola
The Ranger Sound – Ricordami
I Ragazzi Dai Capelli Verdi – Un tipo per te
I Ragazzi Del Sole – Atto di Forza No. 10
La Setta  – Bloodhound
La Setta – Our Little Rendezvous
I Chewing Gum – Tu sei al Buio
I Fantoms  – Le Insegne Pubblicitarie
Nico – Che vita e questa qua
The Night Birds – Richard Cory
Ragazza Notte  – I Ragazzi Dai Capelli Verdi
I Barrittas – Non Uccidere