VARIOUS ARTISTS "LOST SOULS VOLUME 1 PART 1"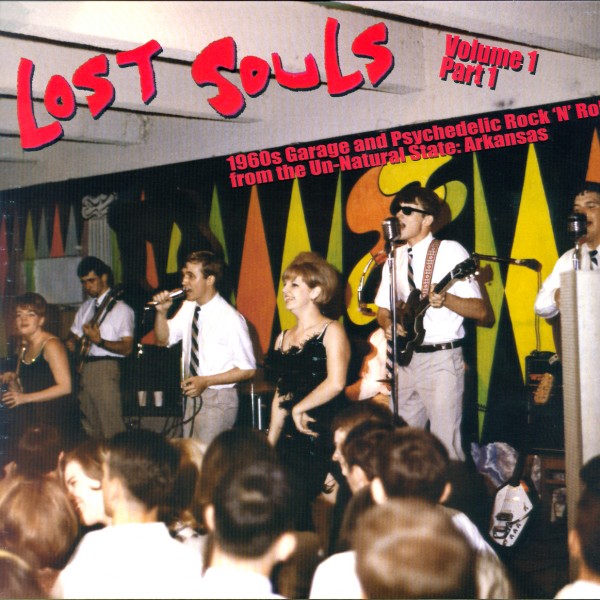 Lost Souls Volume 1 Part 1
Various Artists
Buy Now!180-gram  LP / Color Vinyl
180-gram  LP / Black Vinyl
Lost Souls Volume 1 Part 1 digs deep into the diamond mine of Arkansas seeking forgotten gems from the 1960s garage and psychedelic scene. Unknown punk like the Blue and the Gray's lethal take on "Don't Send Me No Flowers" will convert the non-believers. Herein lies teen angst and woes from around the state chronicled on scarce 45s and acetates resurrected from private collections.
Lost Souls Vol. 1 was the first release from Psych of the South records, an Arkansas based label and research project headed by Harold Ott. After a year and a half of research, the CD became a reality in 2007.
This quest began with another garage compilation. After searching for some moody garage tracks, Ott ordered Arf! Arf!'s "No No No" CD. Included in the liner notes were scans of the original 45 labels of the featured songs. The label of the Lost Souls' "Lost Love" on Leopard Records had the remnants of an ink stamp with a business name and address in Jacksonville, Arkansas, Ott's hometown.
This piqued his interest and he started locating band members of Arkansas' garage music past. Inevitably, each contact brought five more names for follow-up. Soon, he was managing a small enterprise of local garage band research. Records, acetates, masters, photos, press clippings, etc were being resurfaced in the efforts. It became his mission to find as many artists and great records to document their story and music.
Get Hip worked with Ott to release the Lost Souls CD on vinyl for the first time. This LP features updated liner notes with newly discovered information and photos of the featured bands.
Track Listing
Side A
1. The Blue & The Gray – Don't Send Me No Flowers (1:55)
2. The Yardleys – The Light Won't Shine (3:46)
3. The Problems of Tyme – Back of My Mind (2:33)
4. Barefacts – Tell Me (2:19)
5. Xciters – Upsetter (3:22)
6. The Marion Deaton Group – Apple of My Eye (2:15)
7. Gene Barnett – Hey, Come On Now (2:28)
Side B
1. Barefacts – Leaf on a Tree (2:09)
2. The Shades feat. Bob Fly – Hit It (2:07)
3. The Roustabouts – Just You and Me (2:41)
4. The Vycounts – Can't Tell You (2:58)
5. The Blue & The Gray – Wine, Wine, Wine (2:44)
6. The Coachmen – You're My Girl (2:23)
7. Blues Foundation – It's Called Love (2:31)