Get Hip Webstore Presents
The Hidden Volume Sale-A-Rama!
If you haven't already, today's the day to experience The NOW Sound of NOW! from Baltimore's Hidden Volume Records!!
Now through January 26, we're offering eight exclusive HiVo 7-inch titles for just $3.00 each! *
Get out from under that rock and give a listen to these unmissable 45's from the likes of Get Hip's own Pow Wows, Philly Girl Group Louie Louie, The Noble Krell, Whiskey Daredevils and more! Don't miss out!!
* While supplies last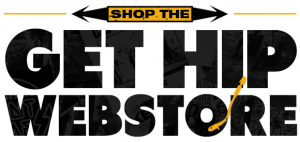 ---