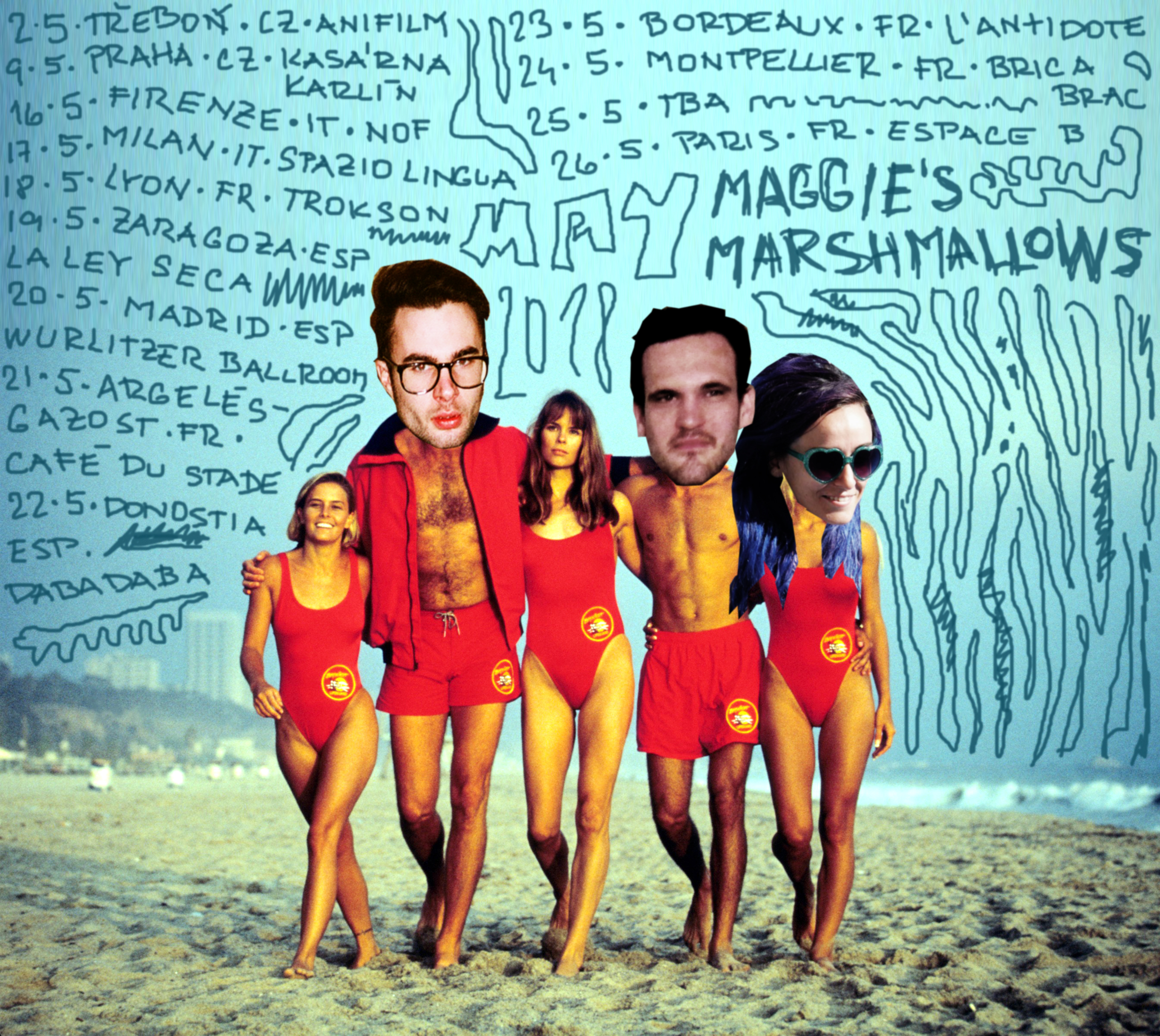 Our favorite Prague garage-punk trio, 
The Maggie's Marshmallows
, is getting set to embark on a Euro Tour that will take them across Italy, France, and Spain in the coming weeks.
If you're lucky enough to be enjoying your own European vacation, make plans to catch them on the road! Otherwise, you can enjoy MM from the comfort of your own home: pick up a copy of their
self-titled LP
and
7-inch single
now at the
Get Hip Webstore!
MAGGIE'S MARSHMALLOWS May 2018 Euro Tour
Wed 9/5 – Praha / CZ / Kasárna Karlín
Wed 16/5 – Florence / It / NOF 
Thu 17/5 – Milan / It / Spazio Ligeria 
Fri 18/5 – Lyon / Fr / Trokson 
Sat 19/5 – Zaragoza / Esp / La Ley Seca
Sun 20/5 – Madrid / Esp / Wurlitzer Ballroom 
Mon 21/5 –  Argelés-Gazost / Fr / Café Du Stade
Wed 22/5 – San Sebastian / Esp / Dabadaba 
Tue 23/5 – Bordeaux / Fr / L'Antidote
Thu 24/5 – Montpellier / Fr / Bric a Brac
Fri 25/5 – TBA
Sat 26/5 – Paris / Fr / Espace B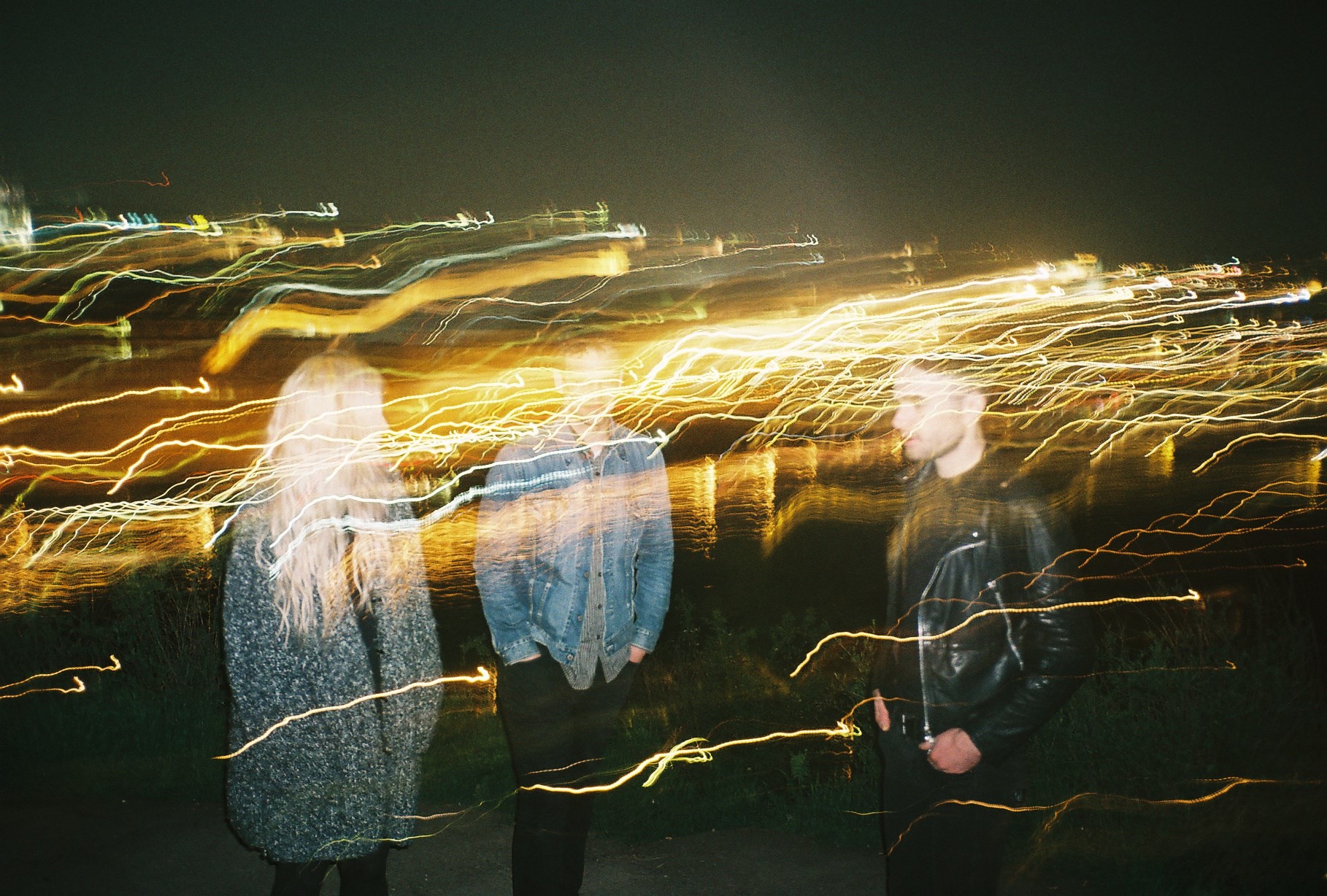 "Listening to The Maggie's Marshmallows, one is immediately struck by how talented this trio from Prague truly are. From lead cut 'Waiting for the Dawn' with its monophonic Tornadoes' vibe, and whammy bar bended chords to 'Chubby Bunny', which has reverence to The Cynics written all over its buzz guitar onslaught the album rips and roars from one peak to the next. 'No Friend of Mine' is my personal favorite, it's a take no prisoners, knife-fight of a song rendered with smoldering precision. One listen and you know they're the real deal. Molded in the tradition of female fronted bands like the 5678's, Indonesia's Dara Puspita, they've been handed the keys to the garage kingdom and managed to inject their own sense of ethos pathos and logos.
"Here coaxed by Cynics/White Stripes producer Jim Diamond, and curated by the doyennes at Get Hip Rekkids, the album hits that sweet spot of hearing familiar sounds in creative new ways. If there is one band that I've heard as of late that might go a few rounds with The Cynics then I'd say this Czech trio stands a fighting chance. A few more albums under their belts and the Pittsburgh Jukebox heroes better watch their backs!"
– Jonathan Levitt, Blurt Magazine
Get Hip

7" Records — GH-261

Get Hip

LP Records — GH-1175

Get Hip

LP Records — GH-1175CV