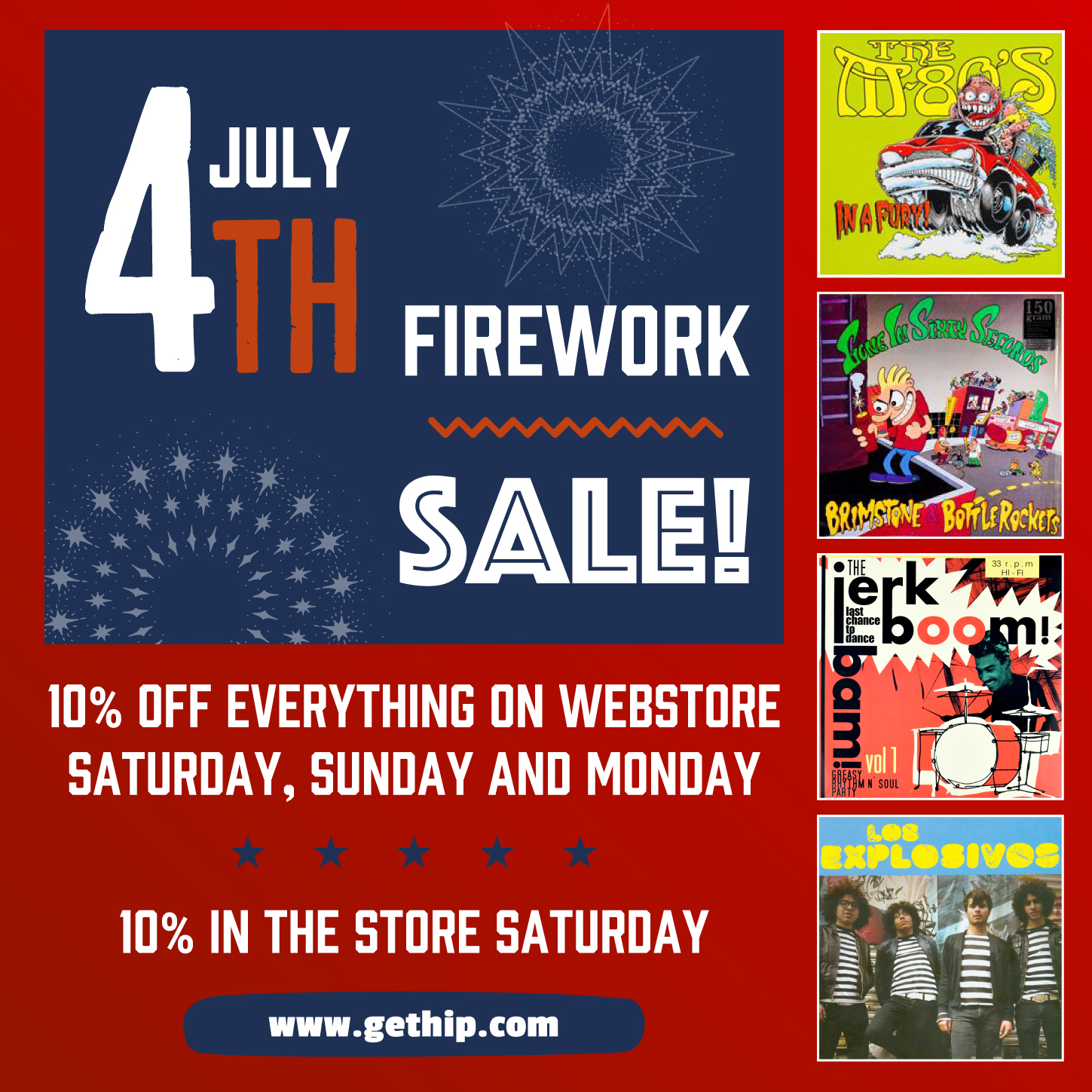 10% OFF EVERYTHING ON WEBSTORE!
SATURDAY, SUNDAY & MONDAY

10% IN THE STORE SATURDAY

Over 20,000 Titles In Stock!
4th Of JULY FIREWORK SALE STARTS TODAY!
Shop New Releases from GET HIP plus this and many other fabulous labels:
ACE, ALIVE, BOMP, FAT POSSUM, THIRD MAN, MATADOR, FOLC, CRYPT, SLOVENLY, ELEKTRA, ERMITAGE, PARLOPHONE, SONY and Restocks galore!

IF YOU HAVE ANY QUESTIONS, PLEASE CONTACT US
orders@gethip.com | Phone: 412-231-4766
Get Hip Recordings
R.J. Casey Industrial Park
1800 Columbus Ave.
Second Floor
Pittsburgh, PA 15233 (USA)
(store located on the second floor)
Our store is now open Monday through Saturdays 10 am to 6 pm!