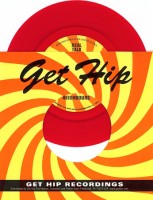 NEIGHBOURS "Real Talk" / "Without You"  7″ (GH-256)
LTD. ED. 300 Copies ON CLEAR RED WAX    

On their debut single for Get Hip, Pittsburgh's Neighbours offer up a slice of hard-driving soul backed with a hunk of heartfelt sincerity. The A-side, "Real Talk," lays down the truth for an errant lover, exorcising the demons of a dead relationship in a howling cacophony laid over persistent, driving keys. On the flip side, "Without You," Neighbours show their sensitive side; a wall of reverb and wobbly organ chords evoke the emptiness and awkwardness of trying to keep on after the one you love has left. Noisy and brash, beautiful and delicate, Neighbours prove in two tracks what rock 'n' roll can still be.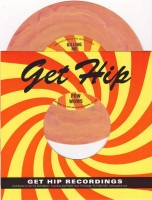 POW WOWS "Killing Me" / No". Thirteen" 7″ (GH-255)
LTD. ED. 300 Copies ON CREAMY ORANGE WAX  

Brooding psych-punk infused with a touch of twang and a dash of R&B – Toronto's Pow Wows all-new 7" single, includes two new original exclusive songs: a hypnotic slow burning A-side, and a to the point, swagger-inducing B-side.