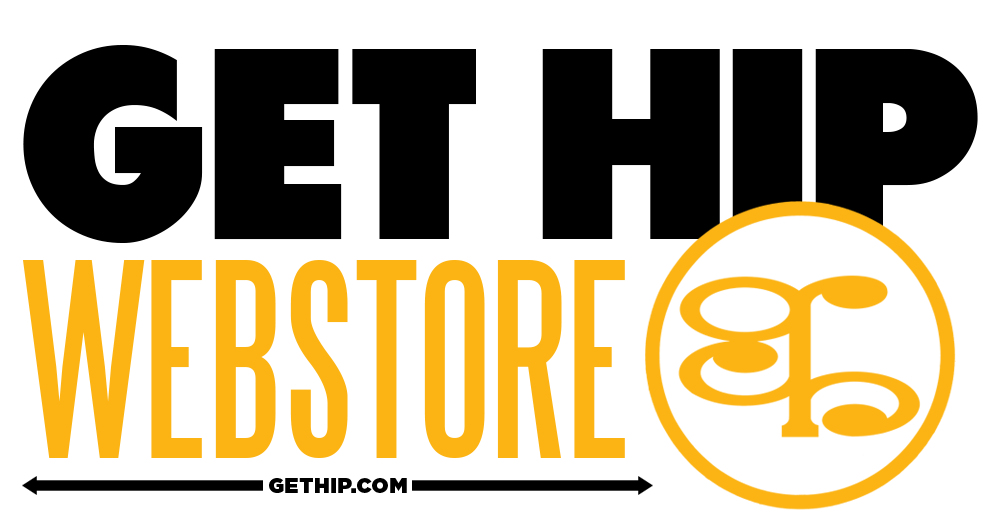 Exclusive New Releases from:


DEAD, GET HIP and SNAP
LAST COPIES! 
Exclusive back catalog closeouts from 
BREAK-A-WAY, DISTORTIONS, LANCE ROCK, LUCKY, NOISEVILLE, IMPOSIBLE 
and more… 
PLUS THIS WEEK ONLY! KICK INTO SPRING WITH
10% DISCOUNT ON EVERYTHING IN STOCK!
COUPON CODE: SPRING2019
Click on images below for direct link to products or
click logo above to go to store!
UGLY BEATS "BRAND NEW DAY"  GH-1170 (GET HIP)
NEW Repress on Regular Vinyl! Last release by Austin, Texas favorite Garage band! Stay tuned for new release coming out this Fall on Get Hip!
Following up on the success of MOTOR!, your favorite Texas garage band has committed 12 new songs to wax, including instant hard rockin' classics, hook-heavy powerpoppers and lush folk-rock as well as terrific homages to Tim Hardin and The Buckaroos! FAB!
BIRTH "S/T"  DB-88LP (DEAD BEAT)
Devastatingly punishing debut here from Chicago dirtbags BIRTH!  Bathed in the same filth as Brainbombs, Drunks With Guns, Flipper and Big Black
BILL BONDSMEN "SWALLOED BY THE WORLD"  DB-76LP (DEAD BEAT)
Truly original Hardcore here from a band that definately stands out. Poison Idea, Mecht Mensch, Die Kreuzen and Negative Approach fans will be all over this.
BRAIN TUMORS "S/T"  DB-97 (DEAD BEAT)
Minneapolis degenerates BRAIN TUMORS spit back with another angry ripper. Pure menacing HC barked over punishing barbaric thrash.
CASE, CORY "WAITING ON A REMEDY"  DB-81 (DEAD BEAT)
'Waiting On A Remedy'  is the first album from rag-tag rocker Cory Case whom you might know from his former band the Licks.  Cory draws influences from past experiences and daily life.
CELLOS "BOMB SHELTER"  DB-100 (DEAD BEAT)
This is harsh, destructive music where warm, fuzzy riffs are king and loud, noisy feedback is lauded as they melt, slice, and demolish each song into acute ear fucking precision.
CURTAINS "DEEP IN THE NIGHT"  DB-93 (DEAD BEAT)
Creating eerie soundscapes for deranged punk mutants and twisted new wave vampires, CURTAINS! unsettlingly spews 12 crypttic cuts that'll leave your skull in ruins.
DC SNIPERS "MISSLE SUNSET"  DB-62 (DEAD BEAT)
The DC Snipers forge into their own fragmented, audience-less sector and begin to build a following based on songs that are undeniably catchy without sticking to a musical 'script'.
DEAD GERMAN "VICIOUS REPENT"  DB-95LP (DEAD BEAT)
Overall just  pure face melting, Fuzz Box overload that takes the trash rock aesthetic to a whole new apex of awesomeness.
DEAD HOOKERS "THE BURIAL/THE REBIRTH"  DB-69 (DEAD BEAT)
Each song has more of a path, than just the same 'ol verse/chorus/verse structure. And the result is something very uniquely their own.
GAIN "HIGHWAY TO HECK"  DB-18 (DEAD BEAT)
With witty, snarky vocal delivery and slashing guitars lead snarler Steven Pilace's balance of disaffection and nervous, goofy passion is smeared all over this gritty Punk Rock winner.
HEARTBEEPS "MY BONES ARE TATTOOED"  DB-85LP (DEAD BEAT)
The Heartbeeps belt out an adrenaline charged, dual guitar, smash n crash where steam roller riffs drill through frantic garage based punk tunes. This is raw primitive Rock 'n' Roll.
HORNY WACKERS "THEY ARE SAVAGE"  DB-101 (DEAD BEAT)
This hedonistic three piece spew an aural arsenal of Riff N Roll perfection as they pound, thud and strum their merciless instruments into submission.
HUFF STUFF MAGAZINE "SUGAR MOUNTAIN"  DB-103 (DEAD DEAT)
Check out this Punk Rock, Snot Rocket shot straight outta the back alleys of Oakland.
IMPOSTERS "ANIMAL MAGNETISM"  DB-94 (DEAD BEAT)
Through snarling bouncy riffs and shredded wasted nights, THE IMPOSTERS carve out 13 nasty anthems of surf infected punk rock.
MANIC ATTRACTS "EYES WIDE SHUT"  DB-89 (DEAD BEAT)
'Eyes Wide Shut' contains a barrage of snarling feedback and distortion that blurs the lines between psychedelic downer pop and their warped take on garage rock
OVERCHARGE "ACCELERATE"  DB-116 (DEAD BEAT)
Burly fuckin' riffs for days on this record that spews an unrelenting whiplash of Punk-inflected Metal painting a grim, bleak picture across 10 finely crafted anti-hits.        Raw, guttural power and skull-crushing Rock N Roll never sounded so good.
RÄTTENS KRATER "BYGGA UPP ETT STORT BERG"  DB-108 (DEAD BEAT)
RÄTTENS KRATER 's songs are as much compelling as they are unique and their accompanying artwork really accentuates their gritty, tattered music.
ROCKET REDUCERS "S/T"  DB-86 (DEAD BEAT)
The songs have a nice scuzzy, grit to them and the guitars are played fierce 'n mean with the same effectiveness as the Pagans.
SHARK TOYS "S/T"  DB-102 (DEAD BEAT)
Throbbing bass, jagged guitars, and dreary vocals anchor each tune with grimy proto punk toughness and clangy, post punk grit.
TAXI "YU TOLK TU MACH"  DB-068 (DEAD BEAT)
the long-awaited second album from Rome's premiere Killed By Death purveyors. Taxi is the real deal in our current, oversaturated, underground punk scene, and we'll        be referring to this album as a classic for years to come! (2007)
TERMINALS "FORGET ABOUT NEBER"  DB-65 (DEAD BEAT)
'Forget About Never' is a thunderous joyride through the backwoods of Nebraska. This opus churns out 13 rough and tumble cuts of unrestrained, primitive Rock 'n Roll.
THROBBIN URGES "S/T"  DB-61 (DEAD BEAT)
Debut full length here from these Michigan degenerates.  Loud, incorrigible scuzz-punk with frenzied beats, white-hot, overblown blasts of treble, and all sorts of other great stuff.
TITTY TWISTER "GIMMIE SOME NOISE"  DB-136 (DEAD BEAT)
Japan's best kept secret weapon! Formed outta love for first wave of NYC punk ala Ramones, New York Dolls etc This fourth album shows that imprint: loud slashing        guitars and Thunders licks galore with power punk electricity and girl group bubblegum pop
TRASH CULTURE "JUST A RIDE"  DB-135 (DEAD BEAT)
Straight-up raw punk rock, 'Just a Ride' includes savage, hook-filled nihilism that just spews snot and filth with the most caustic, scathing attitudes to back it up.
TRMRS "SEA THINGS"  DB-92LP (DEAD BEAT)
'Sea Things' is a buzzing battery of rhythm and beat that effortlessly pushes fuzzed 60/70's garage punk through a jangly, trash pop filter.
UZI RASH "WHYTE RASH TIME"  DB-98 (DEAD BEAT)
Sounding like a stripped down garage band diving head first into a bottle of cough syrup, UZI RASH blast irresistibly, unpredictive tunes from the outer viscera of the garage scene.
SNAKERATTLERS "ALL HEADS WILL ROLL"  DWC-1114CD (DIRTY WATER)
Second album from a chaotic two-piece who are one of the UK's most dynamic acts. A record from the deepest, darkest depths of Yorkshire, delivered with a fierce force and ferocity. Rockabilly, garage, and traditional gum-chewing greaser r&r mayhem. (2019)
BUM "MAKE IT OR BREAK IT"  IMP-038 (IMPOSIBLE)
1995 release by fantastic Vancouver (Canada) Pop-punk band. Catchy, fast and fun!CASE, NEKO "CANADIAN AMP"  LRR-036 (LANCE ROCK)
Originally released on her own Lady Pilot label, it comprises solo trax recorded in her kitchen, covering Canadian artists such as Sook-Yin Lee, Mike O'Neil (Inbreds), Neil Young, Lisa Marr etc

CASE, NEKO "TIGERS HAVE SPOKEN – (GATEFOLD)"  LRR-043 (LANCE ROCK)
Amazing vocals and equally stunning songwriting by the sultry and vastly talented Canadian artist!

CHARM BAG "AN ANDALUSIAN DOG"  DB-119 (DEAD BEAT)
This fuzztastic ripper comes care of The Smoggers' Fernando and Ana. Full of loud, cavernous guitars belting out screeching, thunderous riffs, Andalusian Dog carves out irresistable garage rock hits with style. (2015)

COPS 'N ROBBERS "I COULD HAVE DANCED ALL NIGHT"  DR-1036 (DISTORTIONS)
14 GRITTY TUNES FOR BRIT 64-65 R&B FANS

DISCO LEPERS "SOPHISTICATED SHAME"  DB-124 (DEAD BEAT)
Like a stab in the ear, London's most putrid, bile-spewing snotbags are back with another depraved dose of debauchery! Disco Lepes brilliantly spew 11 rabid scuzz-punk rippers like the the nastiest elements of the Vomit Pigs, Satans Rats, and Lewd. (2016)

D-MEN "I WANNA SHOUT!"  BREAK-039 (BREAK-A-WAY)
A collection of fourteen remastered rarities by Stamford, CT's garage underdogs, The D-Men. Recorded between 1964 and '66, these unreleased tracks demonstrate the driving, shaking energy of British Invasion-influenced rock n'roll. Limited to 500.

EMBERMEN FIVE "FIRE IN THEIR HEARTS"  BREAK-005LP (BREAK-A-WAY)
11 track collection LP by North Dakota 60s beat/garagers making it big in their home state and surrounding areas. They had the chance to make it nationally and record for Chess Records.

EROTICS "20 YEARS OF NOTHING TO SHOW FOR IT: THE BEST OF – PICTURE DISC"  CALP-2020 (CACOPHONE)
Nothing to Show For It collects the absolute best tracks from 11 Erotics releases over the past 20 years–plus several rarities and unreleased gems–and combines them with a 16-page book filled with Erotics history and memorabilia. Limited to 300. (2017)

FACE, LE "ISOLATION"  DB-079 (DEAD BEAT)
Los Angeles' elusive Le Face takes aspects of The Urnials, Mentally Ill, and Simply Saucer, putting them through their own paranoid, unbalanced filter. The result is "neo dada noise," descontructed punk rock by way of psychotic, off-kilter R'N'R. (2008)

FIST CITY "HUNTING YOU"  DB-087 (DEAD BEAT)
Fist City's debut album cross-stitches disparate eras of Punk, creating mesmerizing brain blobs as intriguing as they are familiar. The definitive late '70s DIY aesthetic is mixed with riot grrrl fervor and offset by eerie, gothy, spaced-out vox. (2010)

FORTY-FIVES "GET IT TOGETHER"  IMP-064 (IMPOSIBLE)
Debut Album by Atlanta Garage-rock band with a sound that is very much akin to classic '60s bands like Creation. On Get It Together, they combine 13 of their rocking anthems together for one fun album

HELIOS CREED "DEEP BLUE LOVE VACUUM – 2xLP"  NOISEV-58LP (NOISEVILLE)
THE MASTER OF MODERN GUITAR PSYCH HAS RETURNED! HAILED AS HIS GREATEST EFFORT TO DATE FEATURING J.D. PINKUS FROM BUTTHOLE SURFERS AS WELL AS FELLOW ex-CHROME VOCALIST FABIENNE SHINE ON HELIOS' JOURNEY THROUGH MIND AND SPACE.

HUEVOS RANCHEROS "LONGO WEEKENDO FIESTA: LIVE!"  LKY-006 (LUCKY)
21 CUTS OF PURE BIG BEAT SURF & DESTROY

HUMAN RACE "NEGATIVE"  DB-130 (DEAD BEAT)
The third sizzlin' slab from these rotten degens from Rome pukes out street-level Rock n' Roll with a fuck-all attitude and hooks galore. Think snotty three-chord punk with jackhammer leads, buzzing, bouncing riffs, and a spiteful, spitting singer. (2017)

KNIGHT RIDERS "SAN FRANCISCO 1965: THE AUTUMN SESSIONS"  BREAK-037 (BREAK-A-WAY)
In 1965, The Knight Riders recorded nine tracks for the legendary Autumn Records (Beau Brummels, Grateful Dead). This handful of early cuts demonstrate the Knights' impressive blend of British Invasion and '60s garage-folk. Limited to 500. (2015)

LIBERTY BELL "THOUGHTS & VISIONS 1967-69"  BREAK-040 (BREAK-A-WAY)
For the first time in 25 years, the music of the Liberty Bell is available again on vinyl! This 14-track career retrospective collects the band's various singles, including a handful featuring former Zakary Thaks singer Chris Gerniottis. Limited to 500.

LONDON DRI "WESTERN SKIES: LOS ANGELES PSYCHEDELIC 1967-69"  BREAK-042 (BREAK-A-WAY)
Between their 1965 formation and their disbandment in '70, London Dri recorded a small collection of psych nuggets, only two of which made it to wax. This retrospective combines their lone single with nine unreleased gems. Limited to 100. Hand-numbered.

LOUD "S/T"  LAK-001 (LAKOTA)
ZEROS MEMBER HECTOR PENALOSA GREAT PUNK-ROCK BAND

MANITOBA'S WILD KINGDOM "AND YOU?"  ABR1504-L (AMERICAN BEAT)
A BLAST OF HARD-ROCK'N'ROLL WITH ATTITUDE! DICTATORS MEMBERS DICK MANITOBA, ANDY SHERNOFF, ROSS THE BOSS AND JP PATTERSON FANTASTIC SIDE PROJECT. 10 KILLER TRAX

MANTS "DO THE DUMMY!"  DB-121 (DEAD BEAT)
Canuck cretins The Mants are back with another bug-eyed blast of budget rock bliss. Greasier than The Ramones, Do The Dummy! is a raw, pummeling sonic assault oozing with loud, trebley riffs and pounding with snarky, gut-bucket Slop'N'Roll. (2016)

NEON HEARTS "POPULAR MUSIC – RED VINYL"  OVER-154CV (OVERGROUND)
Originally released in 1979, the sole long-player by English New Wave punks Neon Hearts receives a well-deserved reissue. While the band didn't last long, its members went on to join Killing Joke, Prong, and Fashion. Limited to 500. (2017)

NEW YORK DOLLS "LIVE IN CONCERT PARIS 1974"  RSR-7006-1 (RED STAR)
A SUPERB LIVE RECORDING WITH THE BAND AT ITS PEAK! A MUST OF THE GLAM-PUNK-ROCK GENRE! FEAT. PERSONALITY CRISIS, BAD GIRL, LOOKING FOR A KISS, PILLS, TRASH, JET BOY + 5 MORE!

NOMADDS "S/T"  WBR-02 (WYLDE BEAT)
Watch out for the spelling of this album rarity by Illinois 60s band NOMADDS. Recorded  in 1965 on the peak of the British Invasion, this LP is a true example of US Teensound. Excellent Mersey Type group originals coupled with some cool covers

OLIVERS "LOST DOVE SESSIONS"  BREAK-028 (BREAK-A-WAY)
Best known for their highly sought after 1967 Picture Cover 45 on Phalanx Records, they recorded a "lost" LP at Dove Studios in 1969 that is finally rescued here. This amazing organ drenched fuzz fest proves the band's talent and potential!!

PAISLEY ZIPPER (aka CHESTERFIELD KINGS) "LONG AGO, FAR AWAY"  TRI-002 (TRIDENT)
LIVE GARAGE-ROCK MAYHEM BY ROCHESTER FINEST!

PERALTA "TIME, PURPOSE & GOLD – (GATEFOLD)"  FOLC-030 (FOLC)
Fantastic Debut LP by Spanish supergroup feat. Angel & Pibli (The Cynics, etc) Juancho (Paul Collins Beat) and Marcos Montoto, reveals their love for the best American rock, good guitars, melodies that get hooked in your brain, and finest voices.

PUSRAD "ERARRE HUMANUM EST"  DB-115 (DEAD BEAT)
Swedish punks PUSRAD continue to redefine the boundaries of hardcore with fresh ideas and blistering songs; weird,off-kilter riffs and unsuspecting stop-start tempo changes. Impeccably tight HC reminiscent of Deep Wound, Jerry's Kids, and Koro. (2014)

RADIO REELERS "NEXT BEST THING"  DB-60LP (DEAD BEAT)
SAN FRANCISCO ROCKERS W/MEMBERS OF THE FELLS, TRUST FUND BABIES, SHRINKS & SPITES. BONUS TRACK STAY HOME CARISTA.

RAJAYTTAJAT "S/T"  DB-104 (DEAD BEAT)
Debut album by Finnish rockers RÄJÄYTTÄJÄT (aka "Detonators") whose music has a nice scuzzy, murky grit: The same fuzzed-out, wall-of-noise aesthetic embraced by The Stooges. Contains 11 laid-back R'N'R jammers. (2013)

REDONDOS "FULL CIRCLE WITH"  BREAK-031 (BREAK-A-WAY)
Ltd. Ed. 300 copies Vinyl only! 10 track collection by pre United Travel Service Band. Includes unreleased originals! Great LP sized full glossy insert w/photos and liner noites

ROOSTERS "ALL OF OUR DAYS"  BREAK-024 (BREAK-A-WAY)
Californian mid 60s folk rock faves! Long-awaited collection of all their 45 gems + some amazing unreleased cuts! All embellished with a load of stunning never-before-seen photos!!

SERVOTRON "SPARE PARTS – 10″ LP"  LOUDER-22 (ONE LOUDER)
8 SOLID GOLD SOUNDS, NEW REMIXED & LIVE TRACKS. IF YOU CAN IMAGINE JON SPENCER INVADING THE STAGE AT A KRAFTWERK GIG YOU'LL GET SPARE PARTS

SPIDER BABIES "GREATEST HITS – COLOR VINYL"  BL-34 (BLACK LUNG)
PRESSED ON PINK WAX AND LIMITED TO ONLY 500 COPIES

SPIDER BABIES "UNDRESSED TO KILL"  BL-20 (BLACK LUNG)
6TH ALBUM 13 ALL-EXCLUSIVE NEW SONGS

SUNDAY DRUNKS "S/T"  DB-37LP (DEAD BEAT)
RAW PUNK-ROCK FROM DALLAS FEAT. MULLENS

TELEPHONE LOVERS "S/T – RED VINYL"  DISC-005CV (DISCONNECTED)
Telephone Lovers take it back to a time when power pop was one of our purest forms of rock n' roll, coming on like modern day heirs to the likes of Dwight Twilley, The Raspberries, and Flamin' Groovies with a pinch of NY Dolls street-tough glamour. (2017)

TEXAS TERRI BOMB! "YOUR LIPS MY ASS!"  PRISON-079-1 (I Used To Fuck People Like You In Prison)
Texas Terri Bomb is the rock'n'roll evolution of Terri & The Stiff Ones, a kicking and screaming rock'n'roll act. Simply put, TexasTerri is a tough girl with a real street attitude. New York punk sound+whiskey-drenched vocals ala Wendy O or Cherrie Currie

TOM THUMB "ESSENTIAL RECORDINGS 1966-1970"  BREAK-090 (BREAK-A-WAY)
In the span of just four year, Tom Thumb–the little band with the big sound from Wellington, New Zealand–cut eight singles and one groundbreaking prog rock EP that tells a tale of nuclear devastation at London's Ludgate Hill. Limited to 500. (2017)

VAMPIRES "A SHOT OF RHYTHM'N'SOUL – 10″ EP"  BREAK-003 (BREAK-A-WAY)
4 PREV UNRELEASED 1967 REC. GERMAN GARAG

VARIOUS ARTISTS  "BEAT IT!"  BT-66LP (BOSS)
This international, late-60s teenage garage barrage features 16 tracks from obscure bands the world over: Thunderbirds, Modsmen Sect, Los Sicodelicos, Olympic, Hou Lops, and more! Repress. Limited to 300. (2016)

VARIOUS ARTISTS  "BEAT PARADE VOL. 2"  SB-01/05 (SB)
GERMAN BEAT JEWELS IN GERMAN LANGUAGE- GREAT COVERS & ORIGINALS BY SWINGING BLUEJEANS, SORROWS AND MANY MORE! LTD. PRESSING

VARIOUS ARTISTS  "BEST / THE GENTS – SPLIT"  RPC-LP (RPC)
TOTALLY OBSCURE '66 BANDS FROM RPC LABEL

VARIOUS ARTISTS  "BURY MY BODY VOL. 2"  FOSSIL-008 (FOSSIL)
A second 16-track collection of rare and outstanding 1960s American garage-punk, featuring Torques, Hard Times, Dynasty, Fairviews, Apostles, Fogcutters, Sapiens, Grapes Of Wrath, Trojans, Drones, and more! Repress. Limited to 150. (2016)

VARIOUS ARTISTS  "HEARTS OF STONE VOL. 2"  FELIX-002LP (MAGICA)
Brasilian 60's Beat and Garage! Feat. Os Jovens, Analfabitles, Blackstones, Beezoons, Os Incriveis, Brazilian Bitles, Os Baobas, Jungle Cats & more!

VARIOUS ARTISTS  "HEARTS OF STONE VOL. 3"  FELIX-003LP (FELIX)
16-TRACK BRASILIAN 60s BEAT & GARAGE

VARIOUS ARTISTS  "LOST IN THE 60's"  STR-101 (SILVERTOWN)
FRAT ROCKER AND GARAGE SOUNDS FROM OBSCUREVILLE

VARIOUS ARTISTS  "MOD MEETING VOL. 4"  STYLE-04LP (STYLE)
16 EXCITING BRITISH 60s MOD & SOULBEATERS FEAT. BILL MARTIN & PHIL COULTER, CHANTERS, JULIAN COVAY & MACHINE+

VARIOUS ARTISTS  "MOD MEETING VOL. 5"  ST-05 (MOMS)
16 exciting rare british 60s mod beaters! 1. CARL KING – Out Of My Depth2. BEAN & LOOPY`S LOT – A Stitch In Time 3. GAMBLERS – Who Will Buy AND MORE.

VARIOUS ARTISTS  "ON GUARD FOR THEE – CANADIAN R&R COMP."  R&RINC-006 (R&R INC)
BUM,CHIXDIGGIT,PLUTO,CUB,MCRACKINS,SMUGG

VARIOUS ARTISTS  "ONE HAND IN THE DARKNESS"  STROKE-110 (LANCE)
10TH RELEASE IN SERIES OF US 60S GARAGE ROCK. 14 TRACK COMP, 12 UNCOMPILED & 2 AVAILABLE ON LONG OUT OF PRINT COMPS. RAMASTERED. LTD. PRESSING.

VARIOUS ARTISTS  "REMBRANDT RECORDS STORY: OPEN UP YOUR MIND 1966-67 + 7″"  BREAK-044045 (BREAK-A-WAY)
This collection covers the first two incredible years of Rembrandt Records, a Chicago based Garage and Psychedelic label of the '60s. Features 14 tracks including cuts by Nite-Owls, Nickel Bag, Monday's Children, Circus, and more. (2015)

VARIOUS ARTISTS  "TRENCHMEN MEET THE LOST SOULS (MONO) – 10″ LP"  BREAK-009LP (BREAK-A-WAY)
NORTH DAKOTA GARAGE FROM THE 60'S

VARIOUS ARTISTS  "TURN TO STONE VOL. 3"  ASR-503 (ASTRAY)
This compilation collects 16 obscure garage/psych 45's from 1964-68, creating an anthology of thrilling teen coolness and trippy punkadelia. Features tracks by Creepers, Magical Mist, Fourth Amendment, Argons, Joey Day, and more!

VARIOUS ARTISTS  "WORKING CLASS DEVILS VOL. 2"  BRLP-7007 (BEAT ROAD)
A second volume of excruciatingly obscure Eastern Bloc garage rock recorded, shelved, and forgotten during the Cold War. Features rare cuts by Lancety, Wislanie '69, Klan, Birbanci, Sygnaly 74, and more! Limited to 500 copies. (2014)

YORKS, LOS "1967"  LY-001 (LY)
EXACT REPRO 1967 DEBUT PERUVIAN GARAGE B

YOUNG BEATS, LOS "EXCITING SOUND OF"  BREAK-014 (BREAK-A-WAY)
VINYL-ONLY ISSUE OF 1966 COLOMBIAN BEAT RARITY!

YOUNG FRESH FELLOWS "A TRIBUTE TO MUSIC"  R&RINC-013 (R&R INC)
1999 Album by Seattle's most fun Power-Pop super group! Feat. Scott McCaughey (REM, MINUS 5), Kurt Block (Fastbacks) and otrher Seatte scene stars!
10% DISCOUNT ON EVERYTHING IN STOCK!
COUPON CODE: SPRING2019
IF YOU HAVE ANY QUESTIONS, PLEASE CONTACT US
Thank you!
OUR MAILING ADDRESS
Get Hip Recordings
1800 Columbus Ave.
Pittsburgh, PA 15233 (USA)