with Planchettes+Silver Synthetic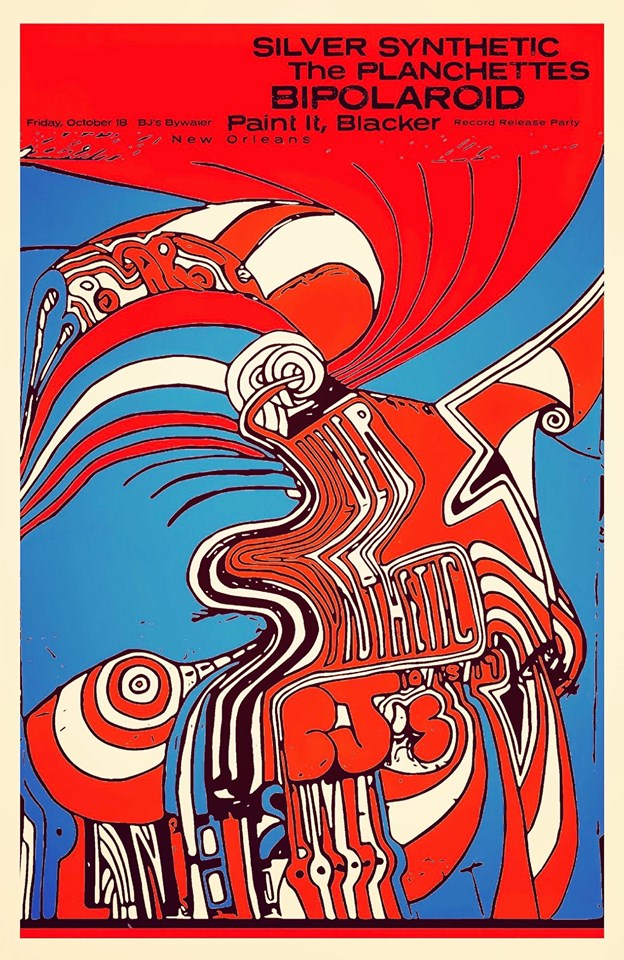 Get Hip Recordings and Melt House Productions Present:
Bipolaroid's "Paint It, Blacker" Record Release Celebration!
"Paint It, Blacker" is the imminent 5th full-length LP release from New Orleans delta-psych innovators, Bipolaroid. Join us for the "Paint It, Blacker" record release hootenanny, also featuring far-out sounds from Planchettes and Silver Synthetic!