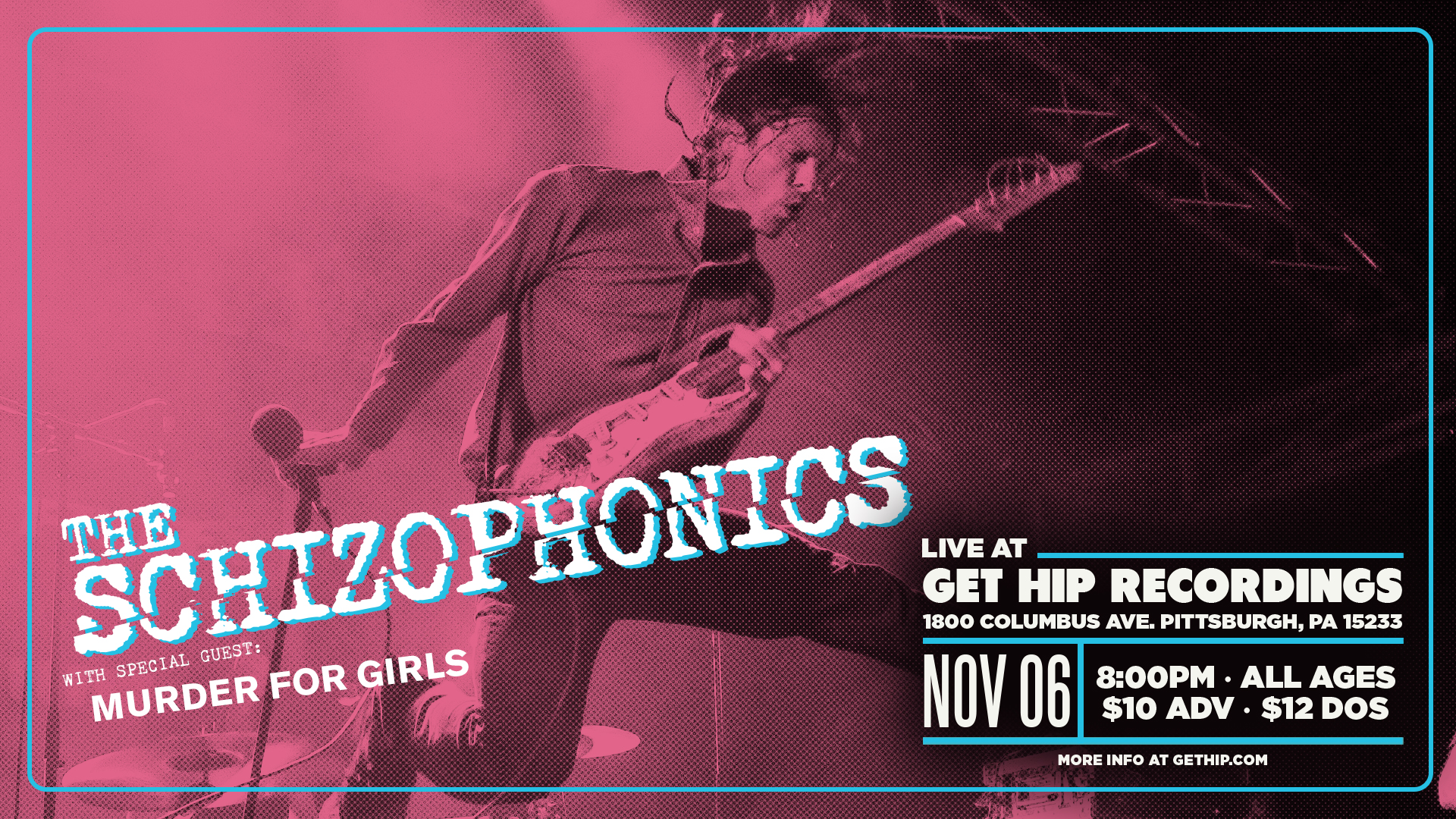 with Murder for Girls
Wednesday, November 6, 2019
8-11 pm @ Get Hip Recordings
We are very excited to announce the return to the Get Hip stage of San Diego's ultra energetic, hard driving Garage Rock trio The SCHIZOPHONICS!
Joining them will be local faves Murder for Girls starting things up with their driving grunge-tinged driving melodic rock.
Do not miss!!!
Tickets for this All Ages event are: $10 Advance / $12 Door.
Get Hip Recordings HQ & Record Store
1800 Columbus Ave.
Pittsburgh, PA 15233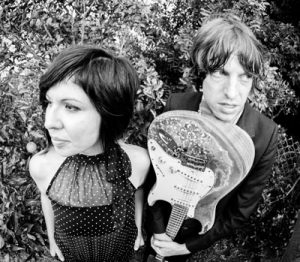 SCHIZOPHONICS Bio:
Over the last few years, THE SCHIZOPHONICS have built up a formidable reputation around the world as an explosive live act. Tapping into the same unstoppable combination of rock 'n' roll energy and showmanship that fueled THE MC5 in the heyday of the Grande Ballroom, their wild live show is heavily influenced by artists like JAMES BROWN, IGGY POP, JIMI HENDRIX, LITTLE RICHARD, and THE SONICS. Singer/guitarist Pat Beers and drummer Lety Beers formed the band in San Diego in 2009 and have worked tirelessly since then, playing hundreds of shows around the globe and winning 7 San Diego music awards. In 2013 they were recruited as the backing/opening band for EL VEZ, which helped the band make a name for itself in Europe. Since then, they've played in fourteen countries, and supported tours by like-minded acts like ROCKET FROM THE CRYPT, LITTLE BARRIE, and THE WOGGLES and have opened for the DAMNED, HIVES and CAGE THE ELEPHANT. Shindig magazine described their live show "Like watching some insane hybrid of WAYNE KRAMER, JAMES BROWN, and the Tazmanian Devil". "One of my favorite live bands ever!" proclaims Tim Mays, who has run the Casbah in San Diego for 30 years and has seen literally thousands of live bands come through his doors. "The Schizophonics bring the goods every time they play," he enthuses.
The band is more than just an outstanding live act, they're also committed to writing great, memorable songs. After releasing 2 singles and an EP over the last few years on Munster, Ugly Things, and Pig Baby Records, they put out their first full-length album in July 2017 titled Land Of The Living on the label Sympathy For The Record Industry with famed record man Long Gone John. In January of 2019 they started work on their 2nd LP recruiting Dave Gardner (Hot Snakes, RFTC) mixing engineer Stephen Kaye ( JD McPherson, Mike Krol) and Pierre De Reeder (Rilo Kiley) to put their live, raw sound to tape. The album titled People in the Sky will be released on October 31st, 2019 on Pig Baby Records.
WEBSITE: schizophonics.com
FACEBOOK: facebook.com/TheSchizophonics
TWITTER: @schizophonicssd
INSTAGRAM: @theschizophonics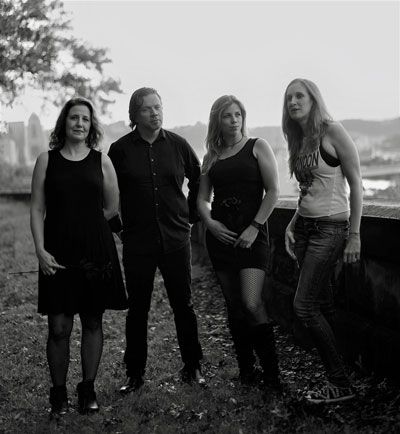 MURDER FOR GIRLS Bio:
Murder for Girls is a riotous quartet from Pittsburgh, formed in 2013. Combining elements of punk, indie, garage and grunge, their sound has been described as a "catchy, melodic concoction that's of its own thing." The band is currently recording their third full-length release with producer Tommy Stinson.
WEBSITE: murderforgirls.com
FACEBOOK: facebook.com/mrdrforgirls
TWITTER: @murderforgirls
INSTAGRAM: @murderforgirls